Finishes
AllandCabinets Finishes
The finish on the cabinetry is the first thing people will see and an indication of the quality.
It's the first impression when people walk into the kitchen and when they run fingers over the smooth luxurious surface of cabinet doors and drawers.
Depends on different materials ,there are different finishes as options .
Solid wood Door Panel

Stain Finishes
Rustic Antique Stain Finish
Painted Finishes
Antique Paint Finish
Two Pac Lacquer Finishes
-Mat Lacquer Finishes
-High Glossy Lacquer Finishes
Laminated Finish
Melamine Finish
Stain Finishes

AllandCabinets offers a beautiful palette of hand-rubbed,
stained finishes
that enhance the natural character and grain of the wood species. Our finish artisans meticulously sand the surface and profiles of the door so that the stain is absorbed evenly. The stain is then sprayed over the surface and wiped by hand so that it develops a beautiful, transparent color that fully showcases the grain and character of the wood. Our durable, catalyzed conversion varnish sealer and topcoat protect the finish and create a soft luster with a smooth, silky feel.
" Rustic Stain " is a collection of stain finishes that are hand-detailed to create an "antiqued" appearance with beautiful dimension and depth. Before the finish is applied, corners and edges are softened and the surface of the wood is "distressed" to create a look of aged and time-worn character. Glaze is then applied to accentuate the carved details of the door. Heavy Rustic Stain finishes are chiseled and rasped to create a more rustic appearance. Rustic Stain finishes are exceptionally artistic, hand-detailed finishes that will exhibit unique, subtle variations.



Painted Finishes
Paint finishes have gained popularity in recent years for their crisp, classic styling and expansive color palette. Some homeowners select paint for their entire kitchen, while others choose it as an accent color for an island or a cook center. Various shades of white and neutral colors are popular for full kitchens, while intense colors tend to be selected for accent pieces. Our full-coverage enamel paints are smooth and durable, with rich, saturated color. AllandCabinets offers an attractive palette of fashionable and classic colors along with a Personal Paint Match program,and custom colors to create endless options to match any preference.
Please note that wood naturally expands and contracts with seasonal changes in temperature and humidity. As wood moves microscopically at joints, this movement will be more apparent with painted finishes than stained finishes and will look like a small fracture or seam at the joint. This is a natural characteristic of painted finishes on wood.
Rustic Paint
Over time, a well-loved painted furniture piece will show distinctive signs of wear and use. Each chip and dent tells the story of its history through layers of paint.
Our finish artisans hand-detail the surface to create the look of time worn distressing. Finishes are layered to emulate the look of furniture that has been refinished over the years.
AllandCabinet Rustic paint collection of finishes can be selected on different wood for a smooth surface, or Knotty Alder for a more rugged, rustic look. A beautiful palette of soft, muted colors is available on any of our raised or flat panel doors to create the perfect focal point for your home.


Lacquer Finishes(2 pac)
Lacquer 2-pac paint has many advantages over traditional household paint. These make it the number one choice for your kitchen, bathroom, laundry and linen cabinets.
Matt-Gloss-Metallic Finish
Unlimited range of colours: 2-pac paint comes in an unlimited range of colours. We can colour-match every colour and every shade that is out there. So what ever tone you desire – just bring us a sample and we match it. Alternatively come in and let us show you the colour palette so you can choose your perfect finish.
While 2-pac paint was adopted for the kitchen to achieve a high gloss finish – it is available in any sheen level you desire. Choose from matte,gloss, or high gloss. And if you fancy a metallic finish, we can do that as well.
2-pac paint is the most durable finish on the market. It does not peel and it is heat-, water, and scratch-resistant, which makes it the ideal choice for all hard-wearing and high use areas.
Laminated Finishes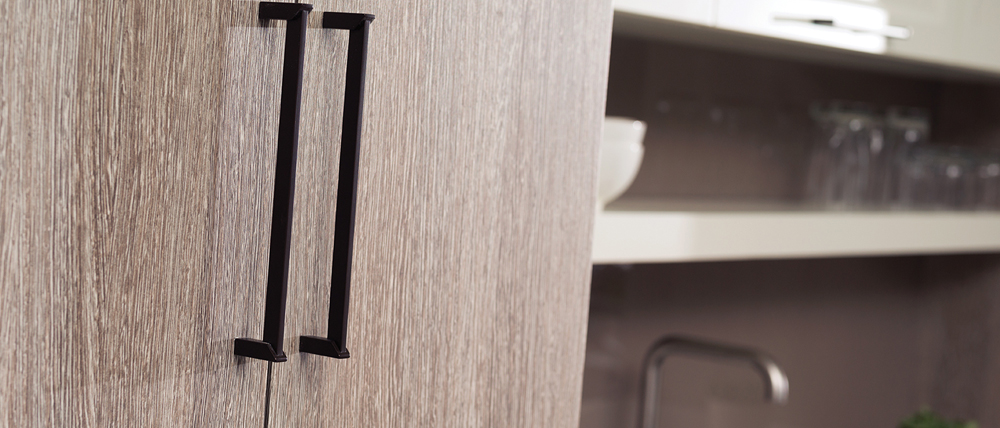 In AllandCabinet ,we mainly use Formica Laminated veneer who is the leading American brand in this indusrty.And their option range is huge for us to chose.
This material offers a choice of styles, textures and finishes more diversified than melamine. It is easy to maintain and has good resistance to wear, heat, bending, light and most chemical products. Basicly ,laminated panels base board we normally use MDF,Plywood and Particle boards.
Message
If you have any suggestions or question for us.Please contact us.