Cabinet Accents
Accents of the cabinets
Allandcabinets decorative elements give you the freedom to create something uniquely your own Our wide selection includes sleek to
ornate, so you'll find that just-right expression of your personal style. Many of our decorative elements have a practical side, too.
Keep the customization going with Allandcabinets specialties like carvings and accents, and convenience accessories.
Our quality cabinets are built to look great while making your space more functional, no matter what your style is. Take a look at our available decorative elements to see what works for you.
-Crown moldings/trims
Moldings add the crowning touch to your cabinetry creation. Allandcabinets offers extensive molding options, ranging from subtle
and understated to elegant and ornate. Specify moldings in a wood and finish to match your cabinets, or opt for a contrasting look.
You can also stack or combine your moldings.

-Corbels
Decorative corbels pack a big punch. With many design themes to choose from, they are the ideal support for countertops,
mantel pieces, and shelving. Hard working and good looking — an unbeatable combination!
-Turned posts and feet
Perfect for anchoring an furniture style cabinet accents such as post or decorative feet go a long way in making a big statement.
-Onlays
Decorative onlays are the perfect cabinet embellishment to complement your style. Meant to add accent to various cabinetry
components-Please give us your ideas so that we can make it happen.
-Mullion doors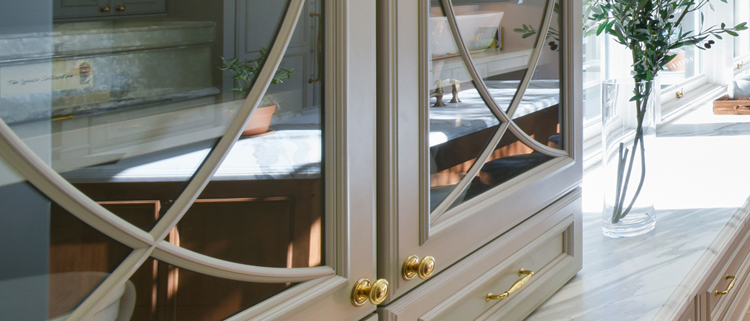 A glass-fronted mullion cabinets door can be illuminated for ambiance, display your treasures, store functional items and even ease transitions from room to room in an open floor plan. They can also become a beautiful visual focal point in any kitchen.